For some people, it might feel that a square white house might look too plain. But for those who like simplicity, it's a home that will satisfy. The choice of design and color scheme of the house therefore depends on different perspectives and preferences. But what every house has in common is The living space that corresponds to the lifestyle the most This house is the same, let's go and see it together.
Credit: AeAe Kittiya
.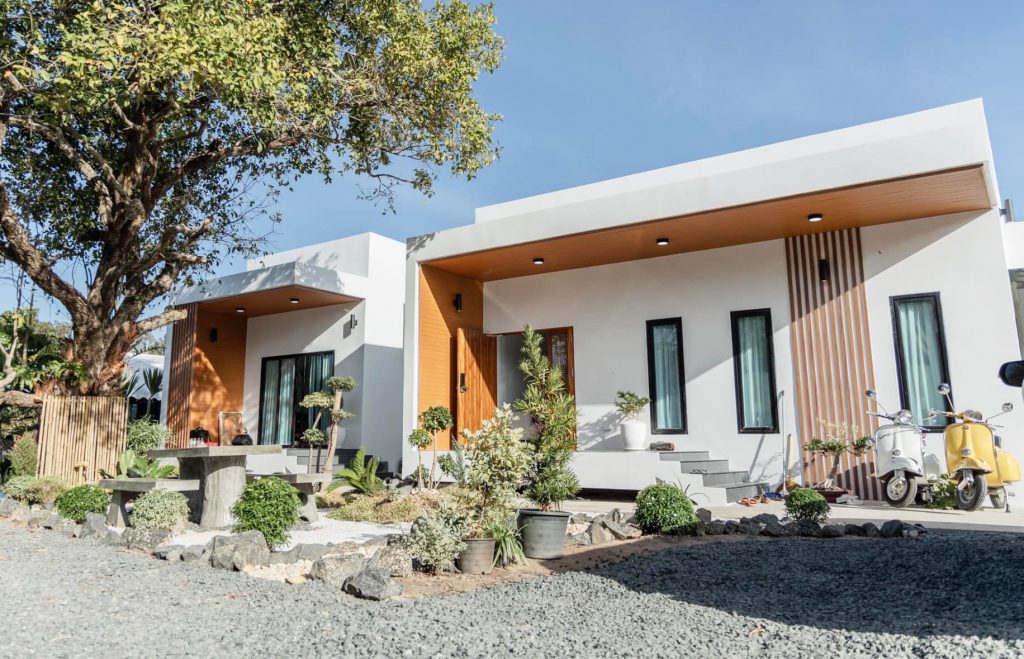 One-story house, modern style, twin box shape, width 15 meters, usable area 152 sq m.
.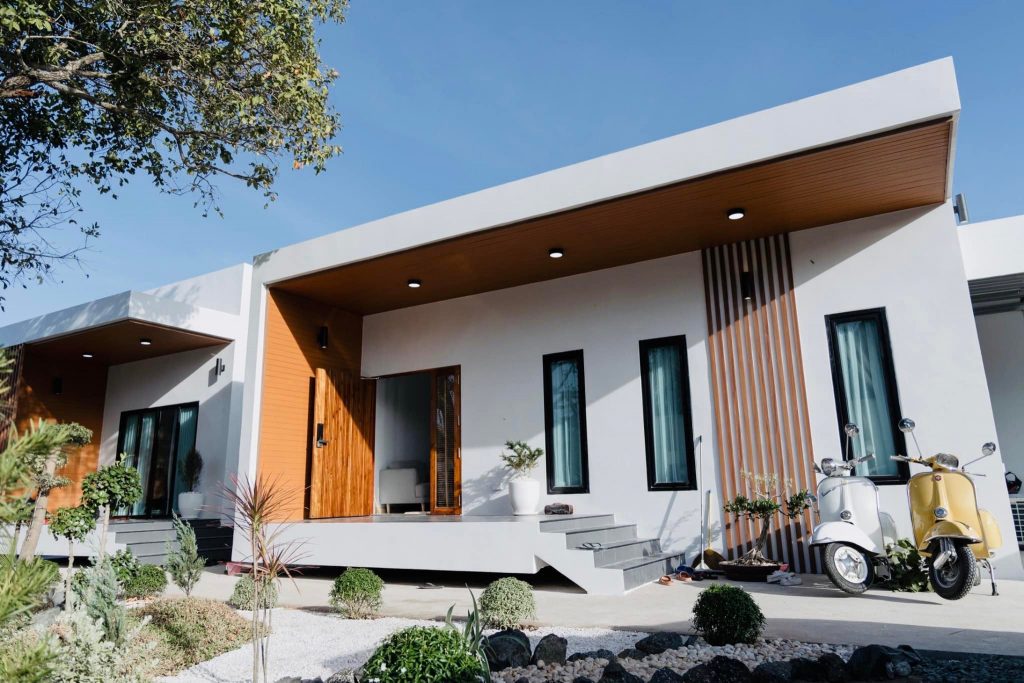 The house is raised from the floor. There are stairs leading up to the house on both sides through the front porch.
.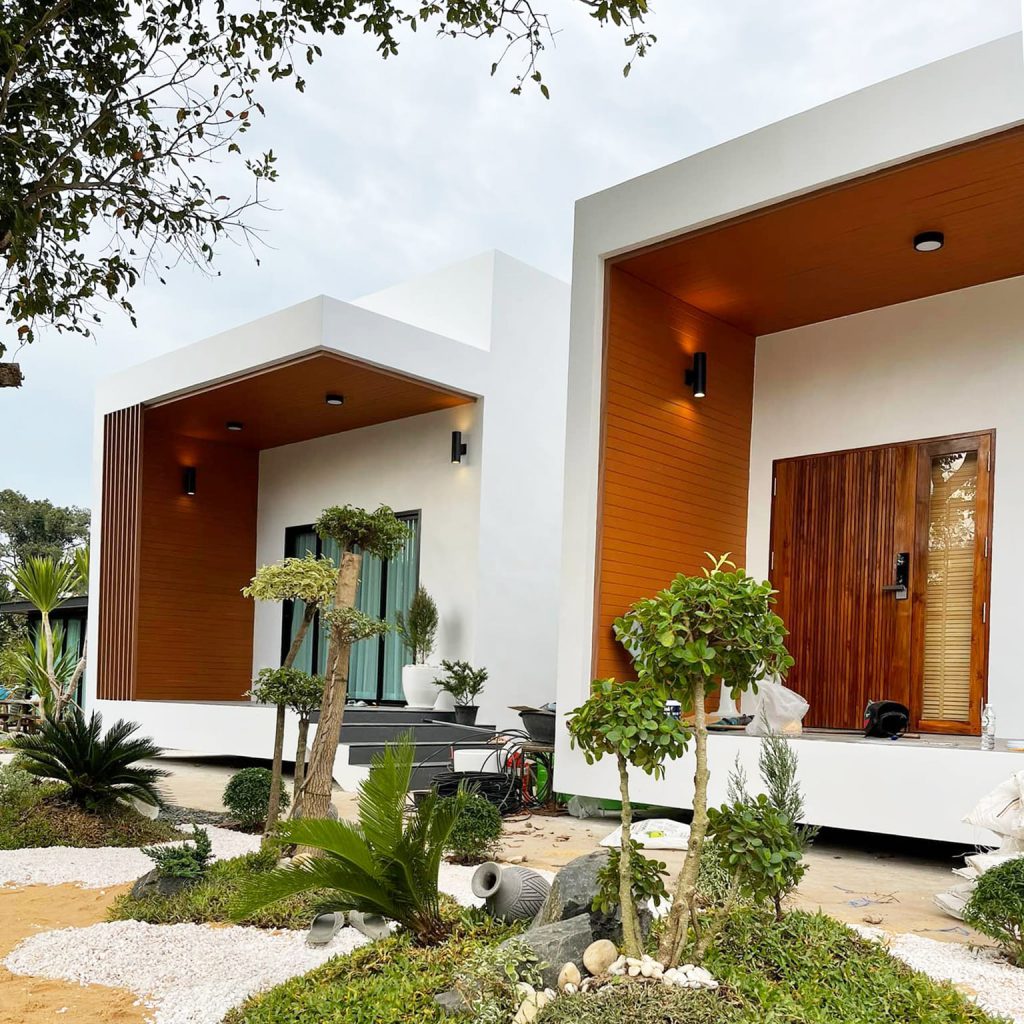 Decorate the walls and ceiling with brown slats. and downlight
.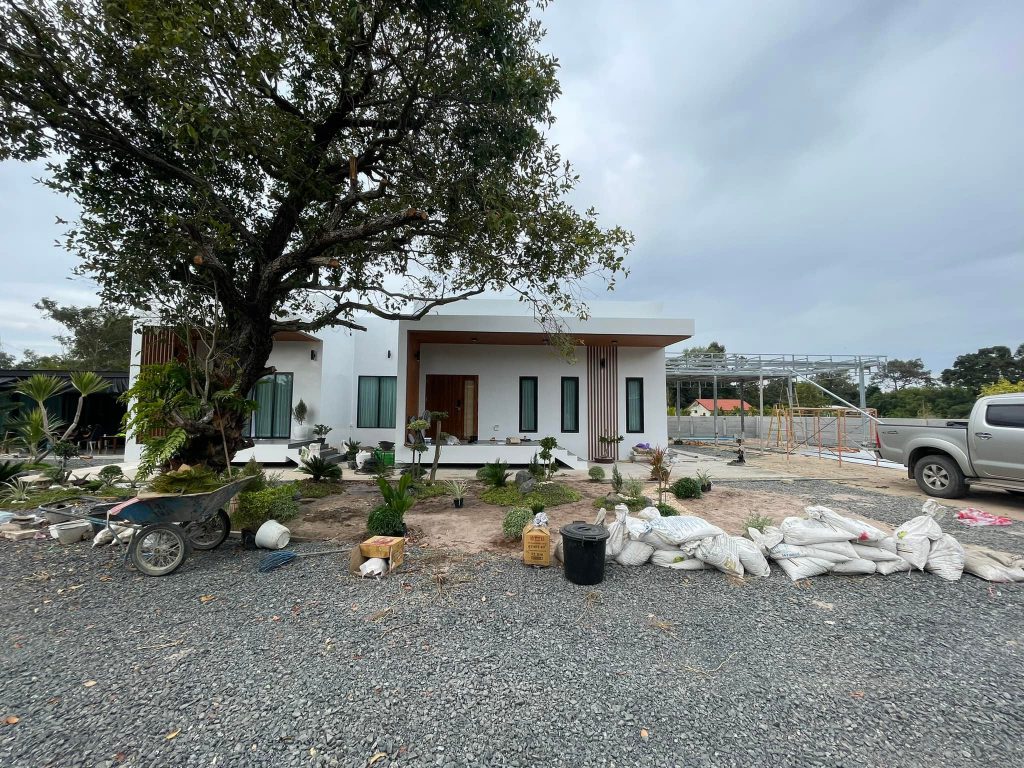 There is a big tree in front of the house for shade. and decorate a beautiful garden
.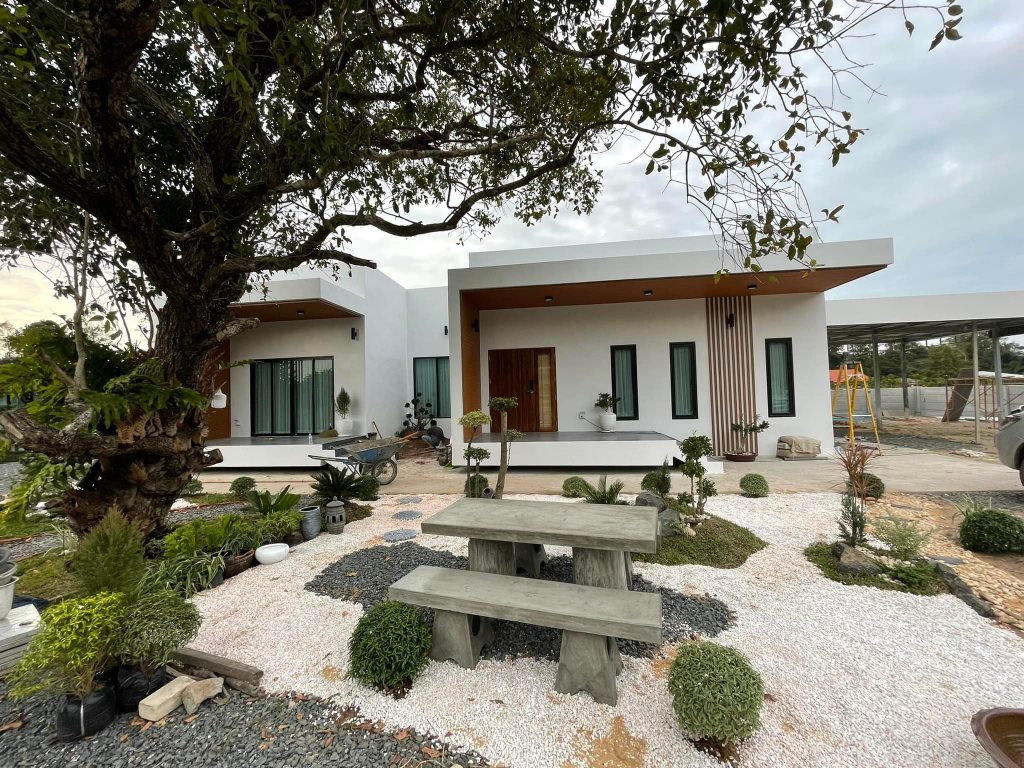 Arranged into a rock garden and set the field table to sit and relax or grilling to socialize with family.
.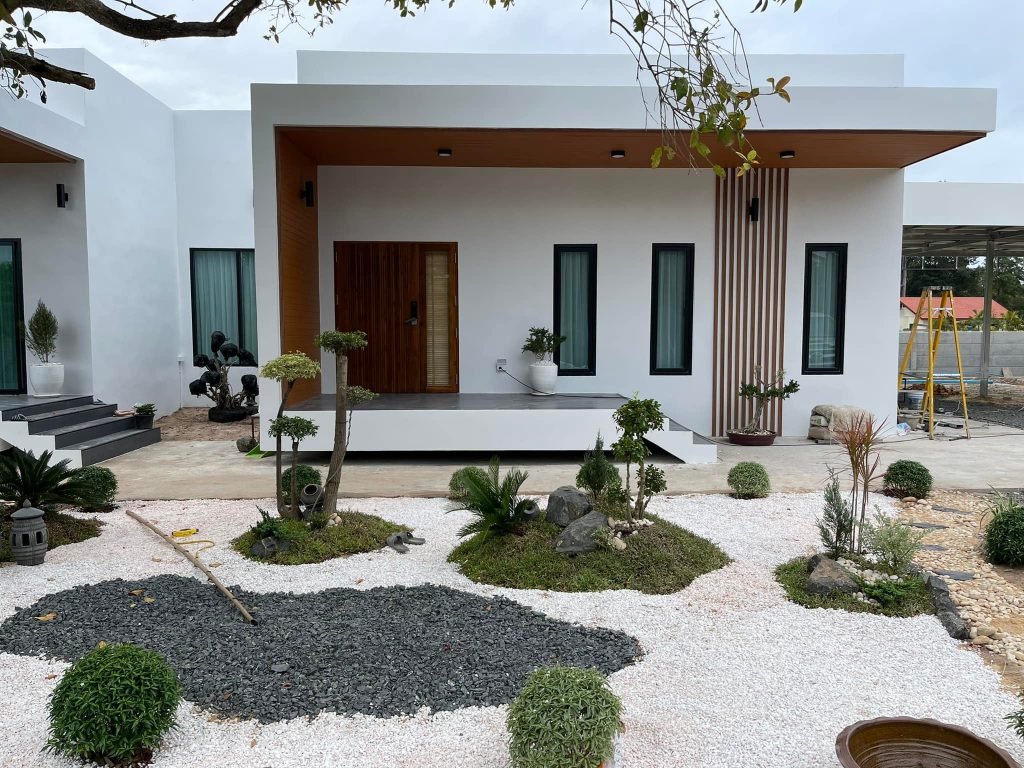 The front wall of the house is decorated with brown slats mounted vertically, looking modern and beautiful.
.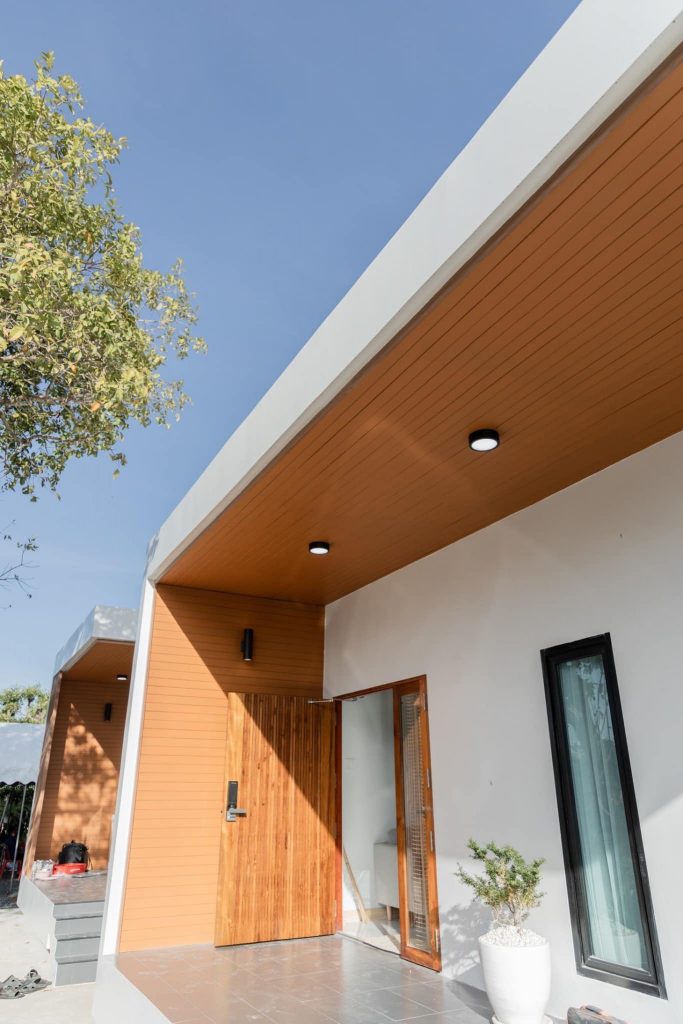 The front door of the house is a single large wooden door. decorative plant pots.
.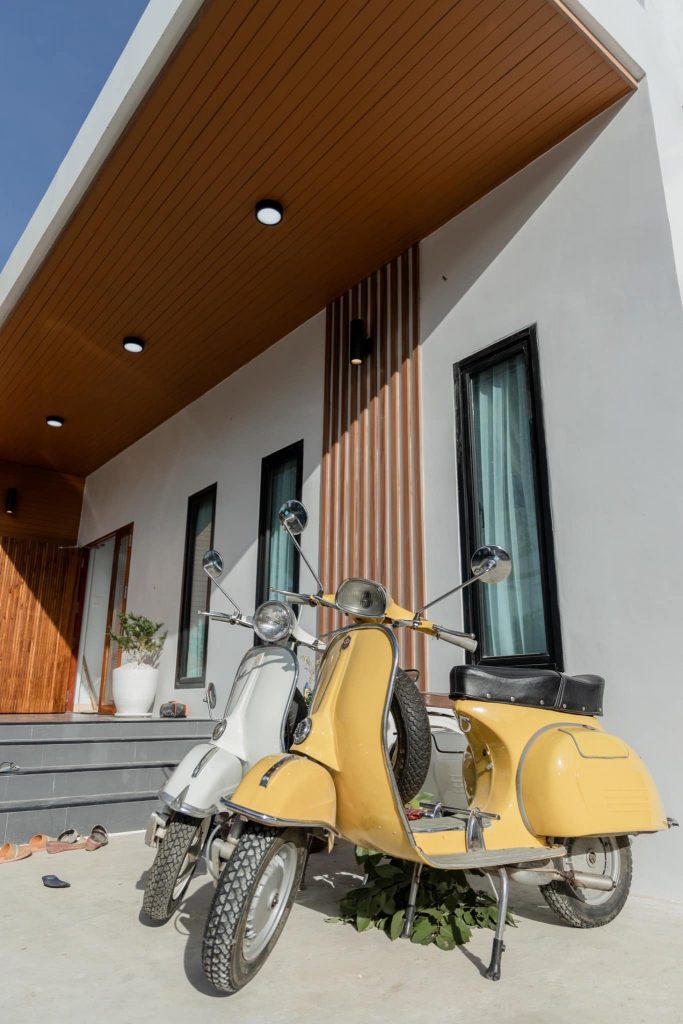 There is a tall narrow glass channel. It is a light source in the house.
.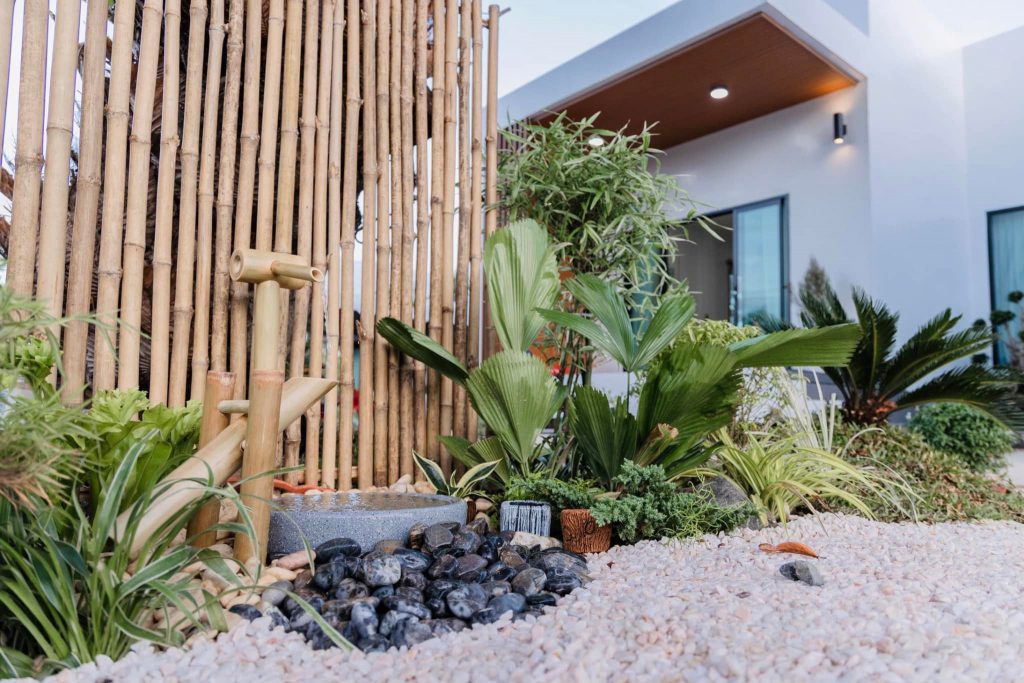 The rock garden is decorated with small plants, bamboo screens, and a small Japanese-style pond.
.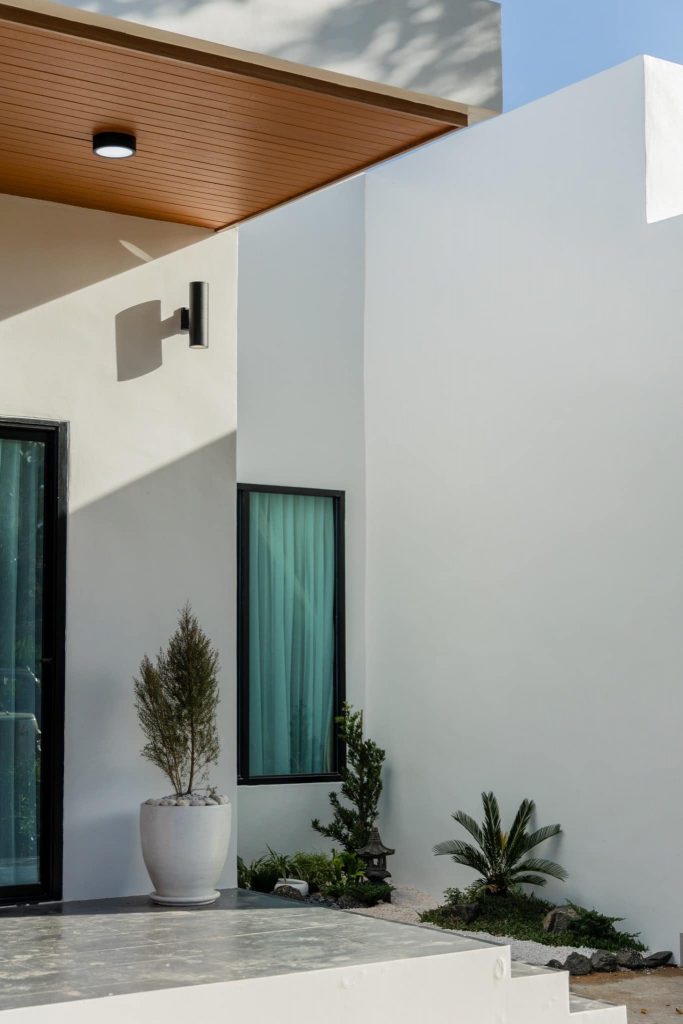 There is a small garden It is a Japanese style rock garden. between the box in front of the house
.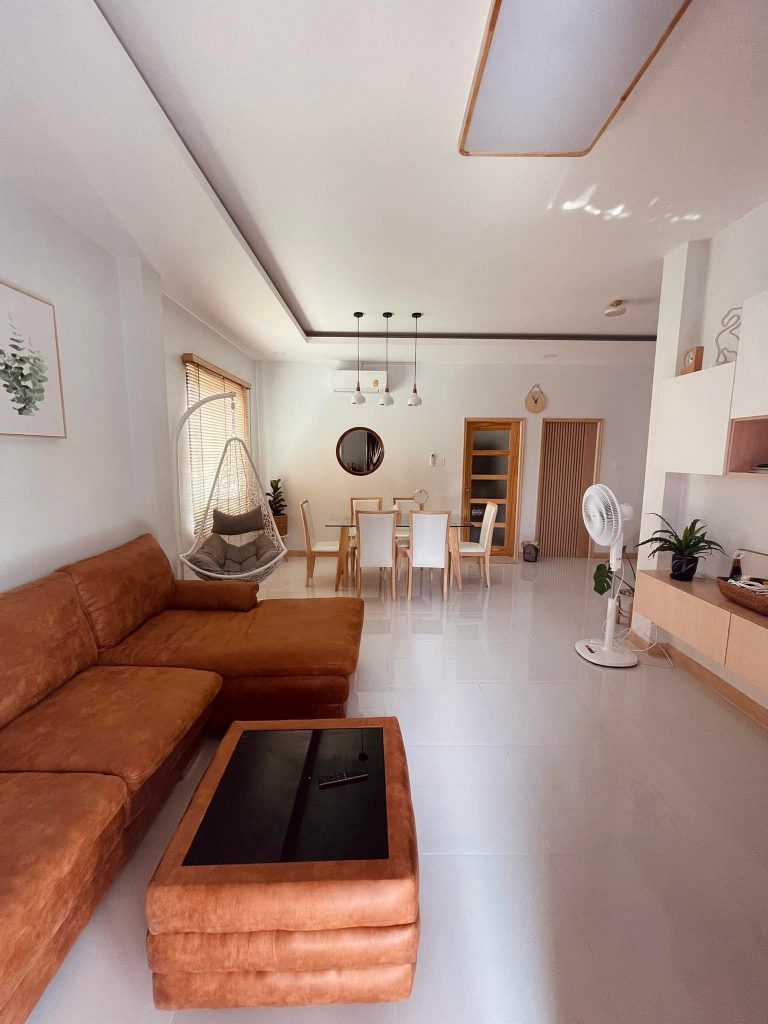 Inside the house is a large hall. There is a large L-shaped sofa to sit and relax and watch TV.
.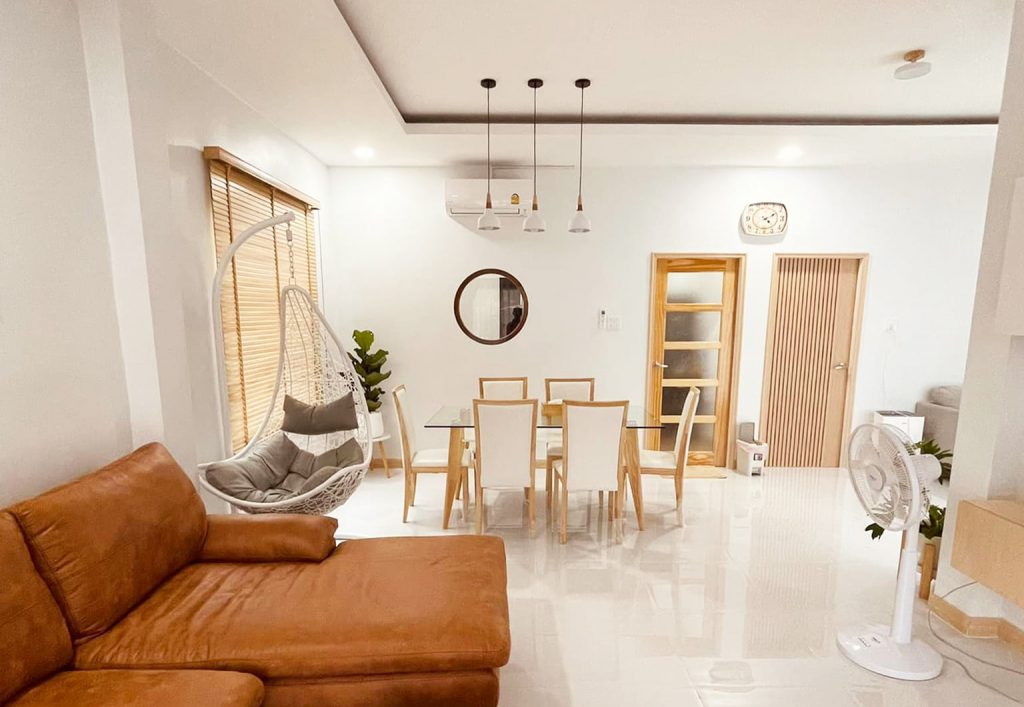 Dining table corner Install wooden blinds on the side windows.
.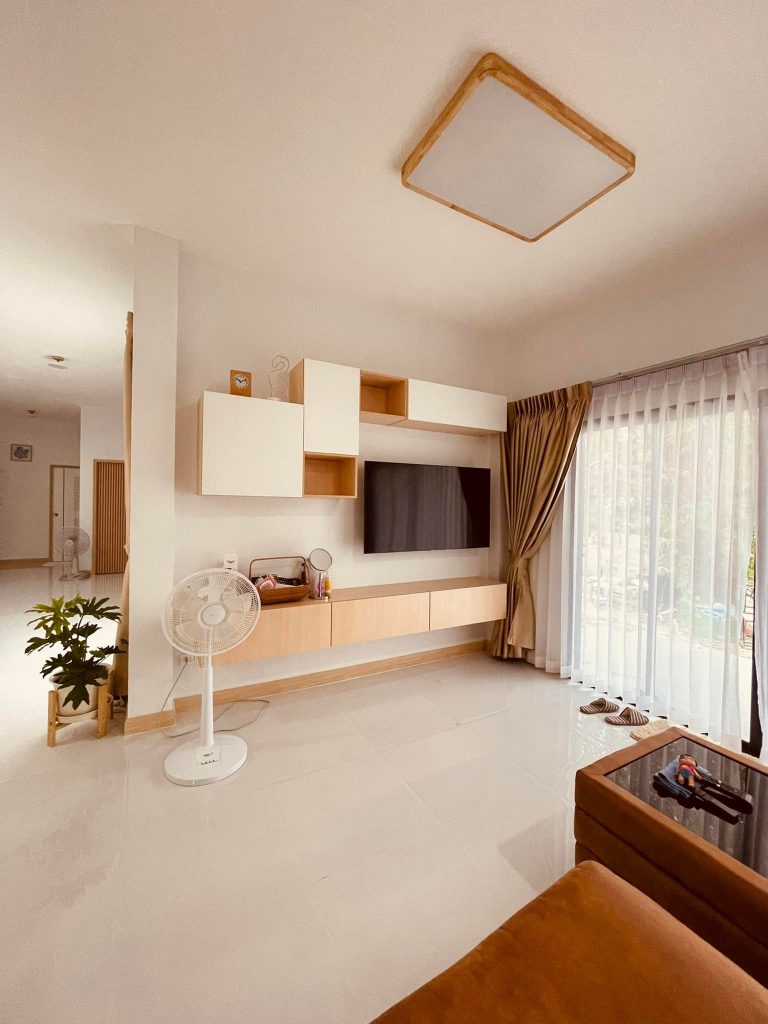 TV corner decorated in modern minimalist style Wall mounted and floating storage cabinets
.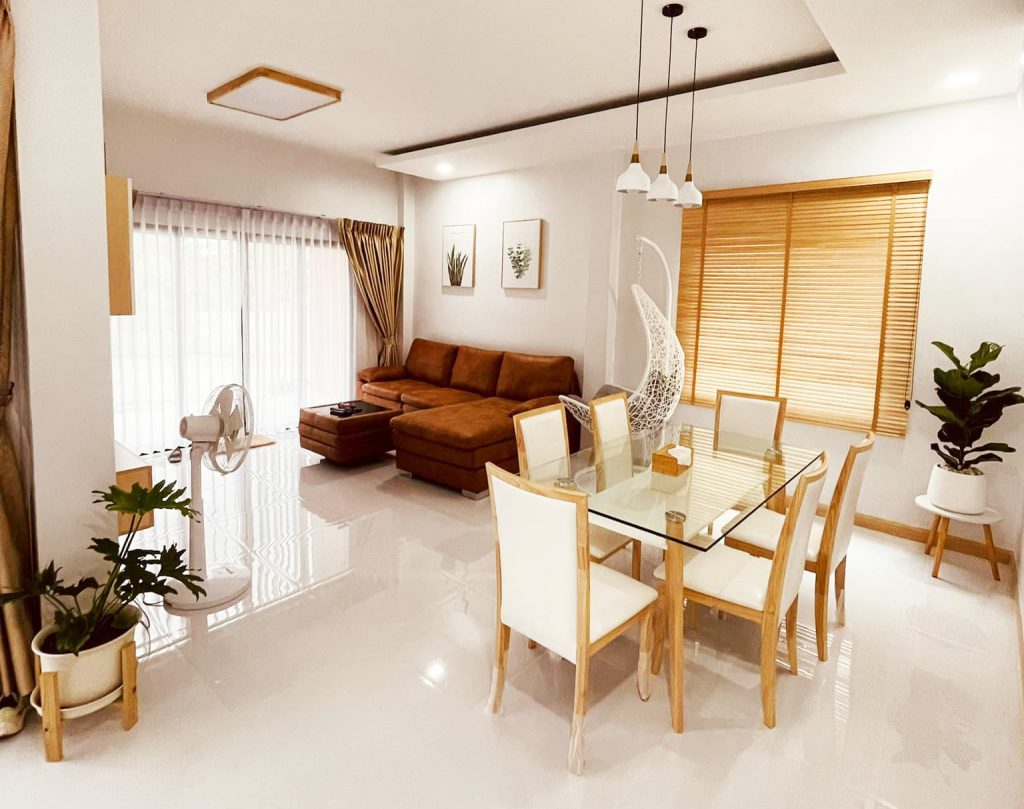 Smooth plastered ceiling hides lights The interior of the house is white. Looks very bright and comfortable.
.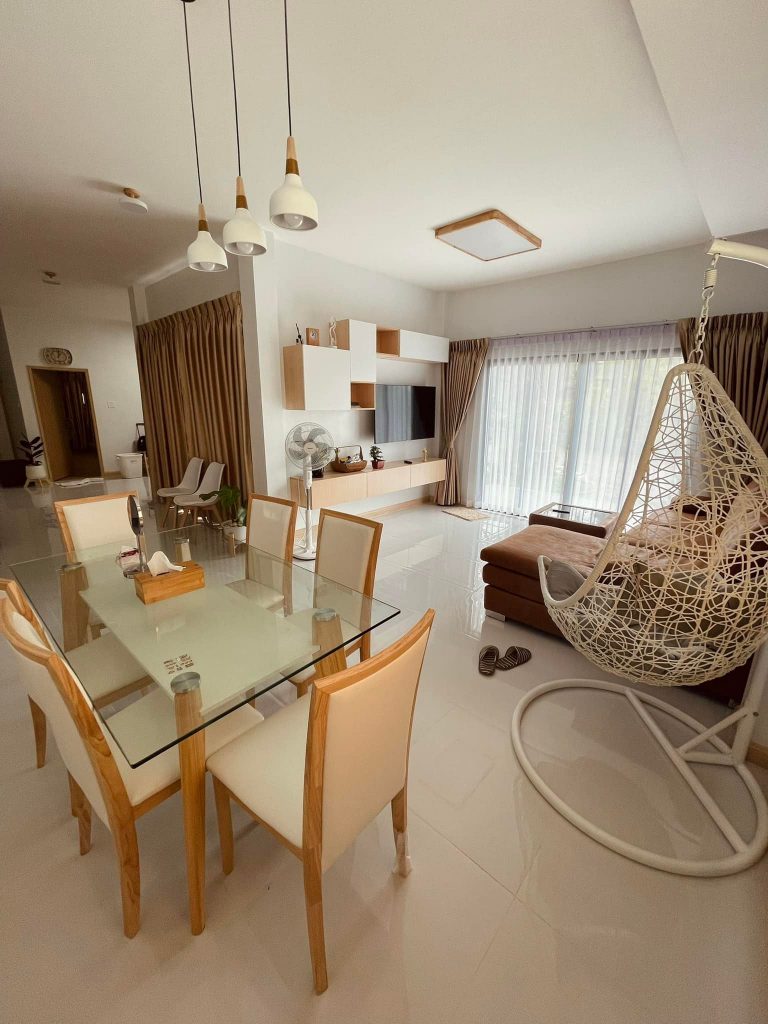 Perfectly decorated furniture for relaxation and function.
.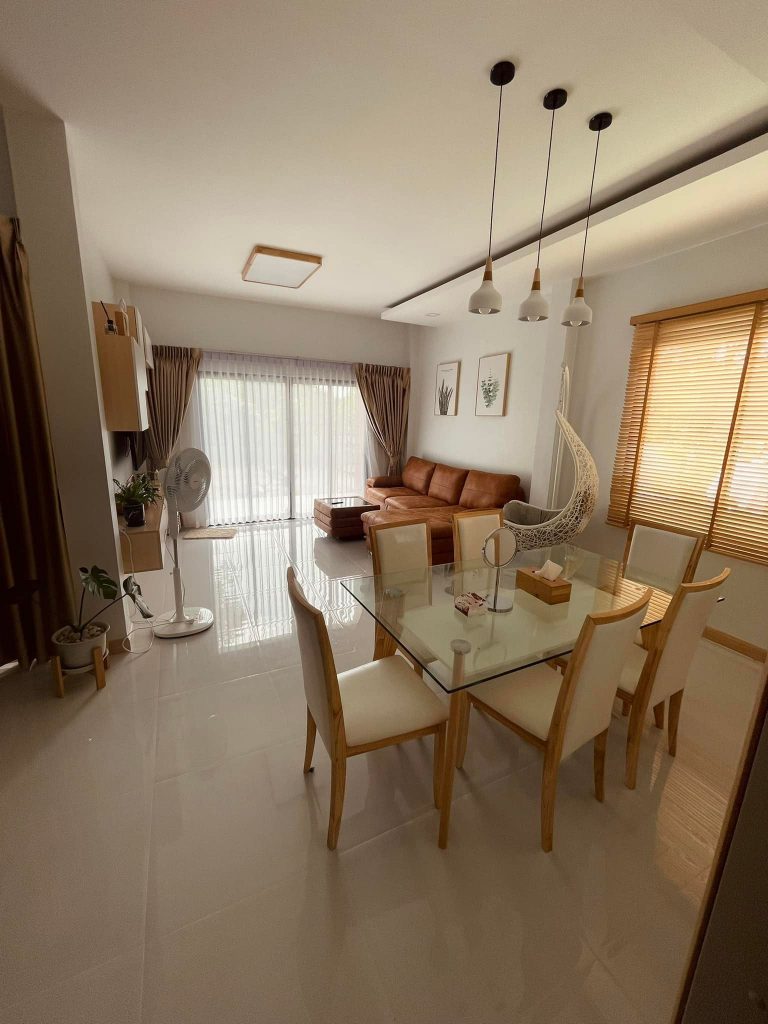 The atmosphere inside the house is warm.
.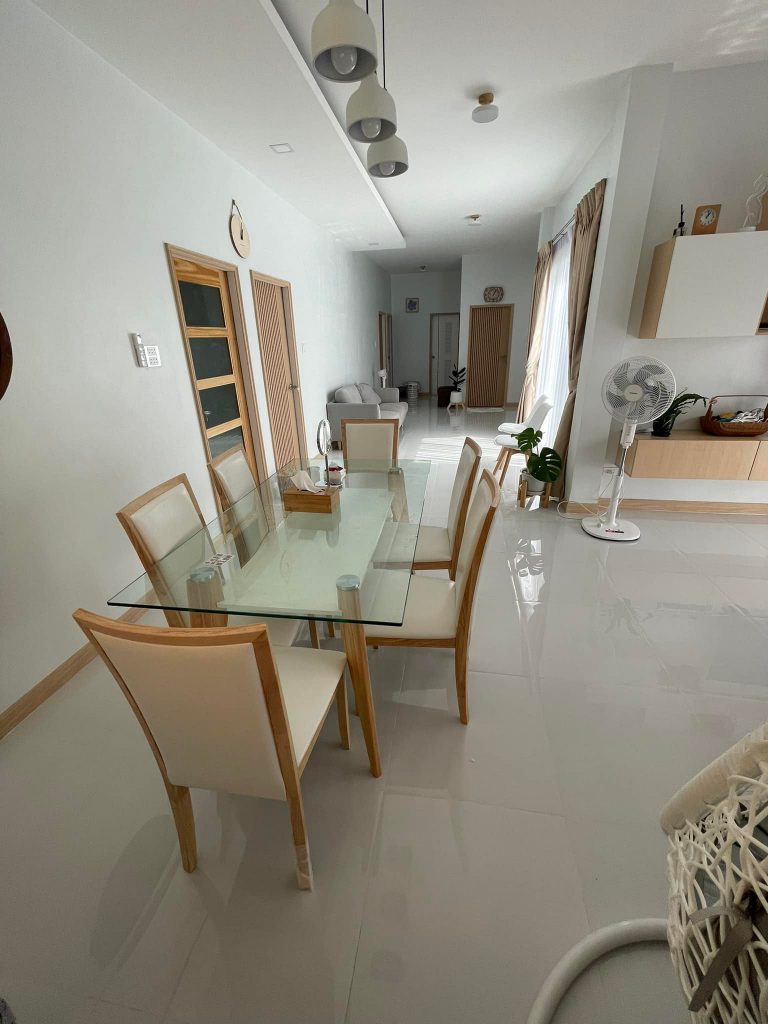 hallway inside the house to go to other parts of the room
.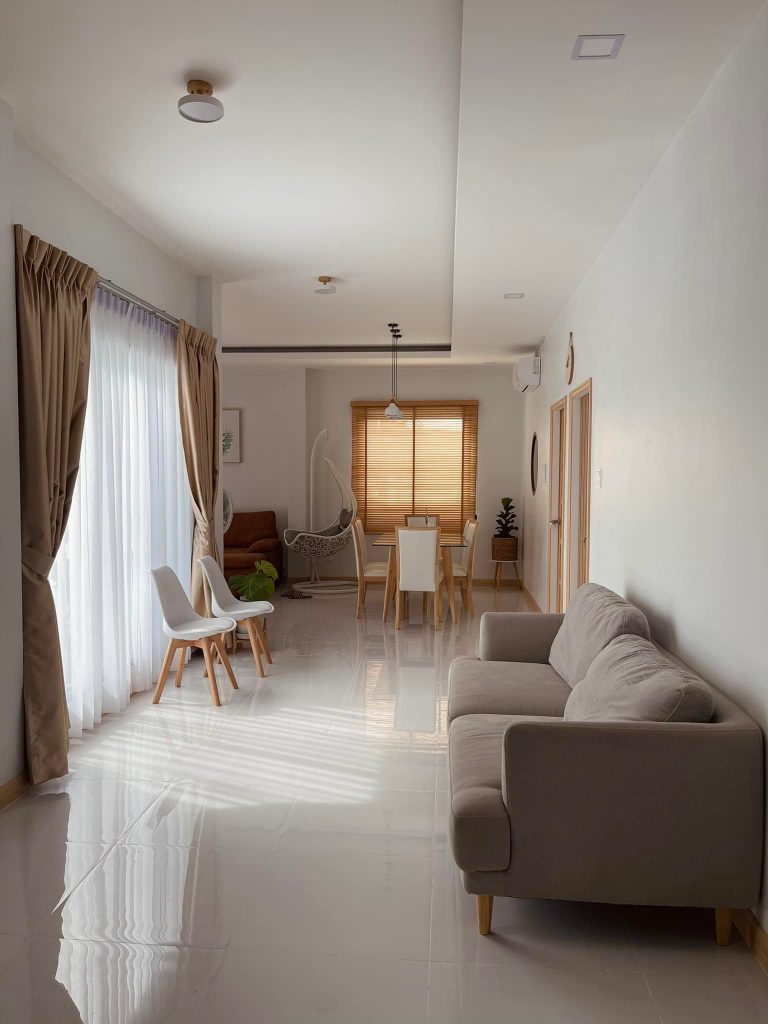 Between the walkway, there is another corner to relax, put a soft sofa, open the curtains, look at the Japanese garden.
.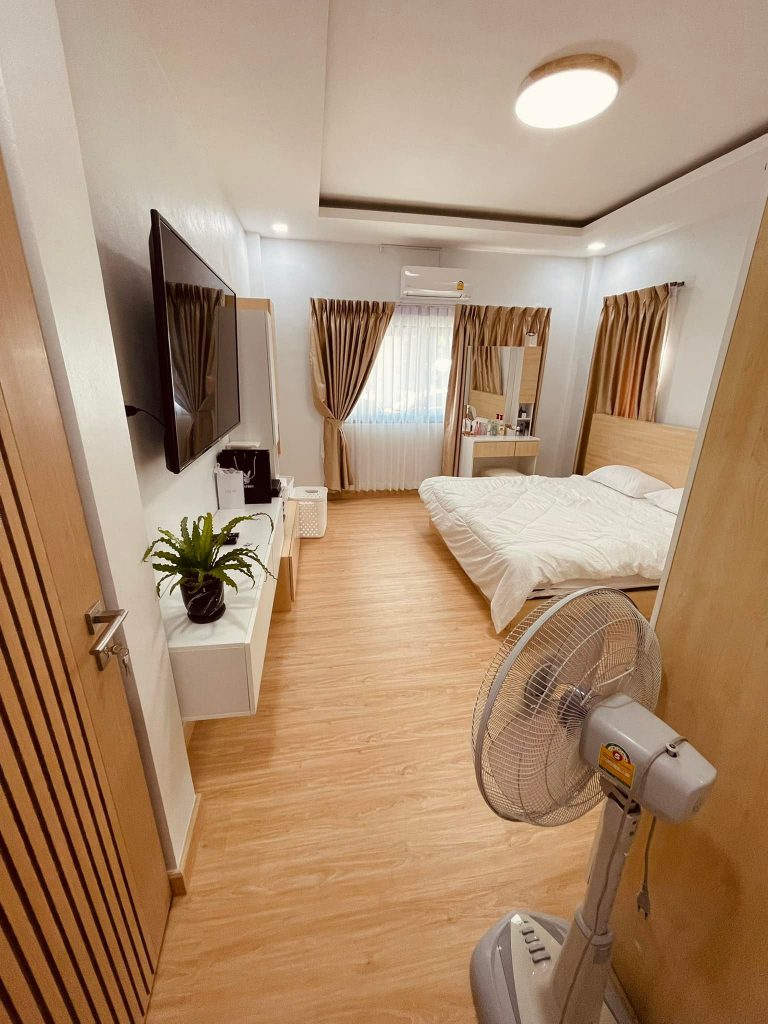 The interior of the bedroom controls the minimalist tones, the white room, the beet-colored wood floor.
.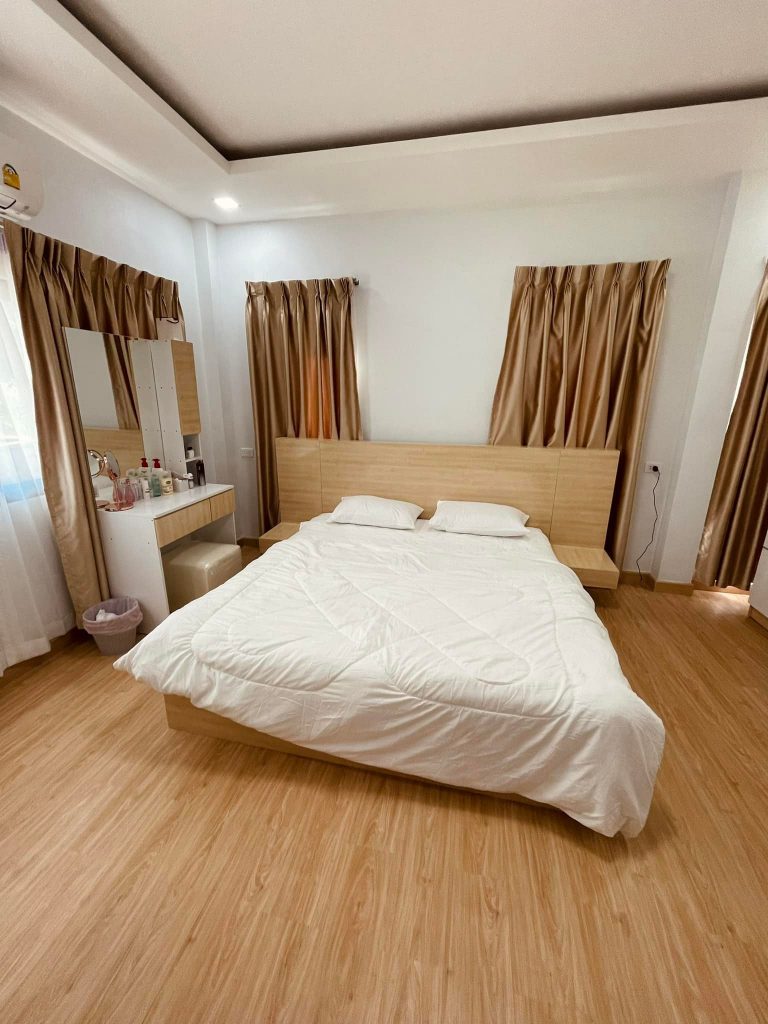 Decorate bedroom furniture in MUJI style.
.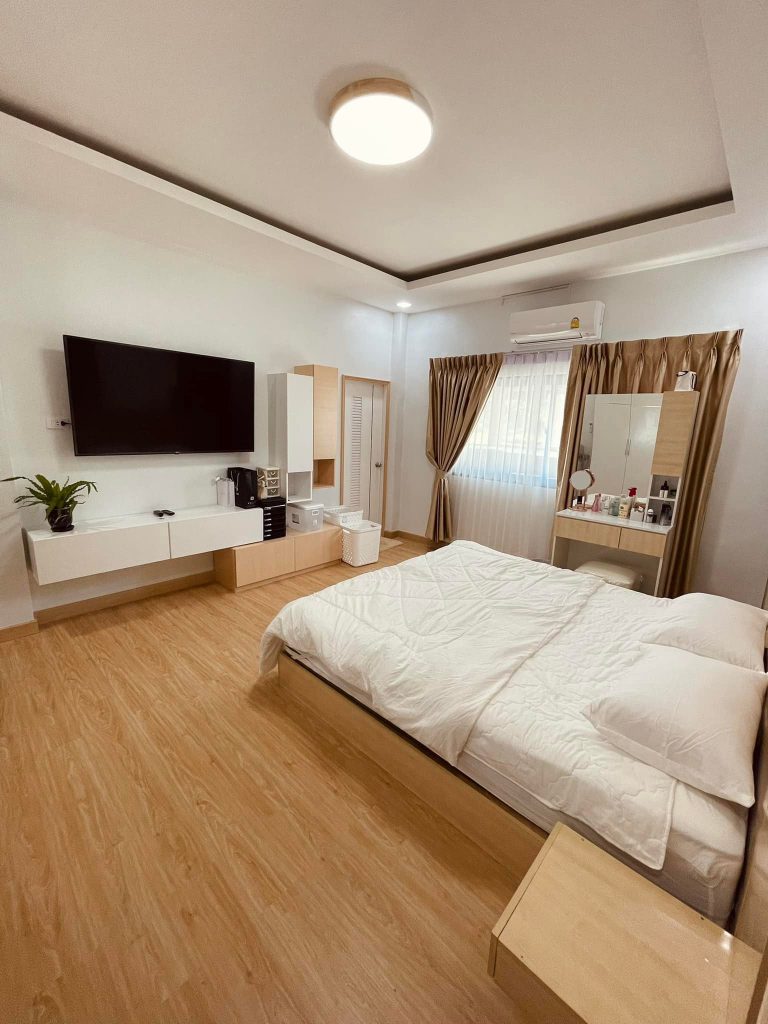 There is a TV corner on the wall. for private relaxation in the bedroom.
.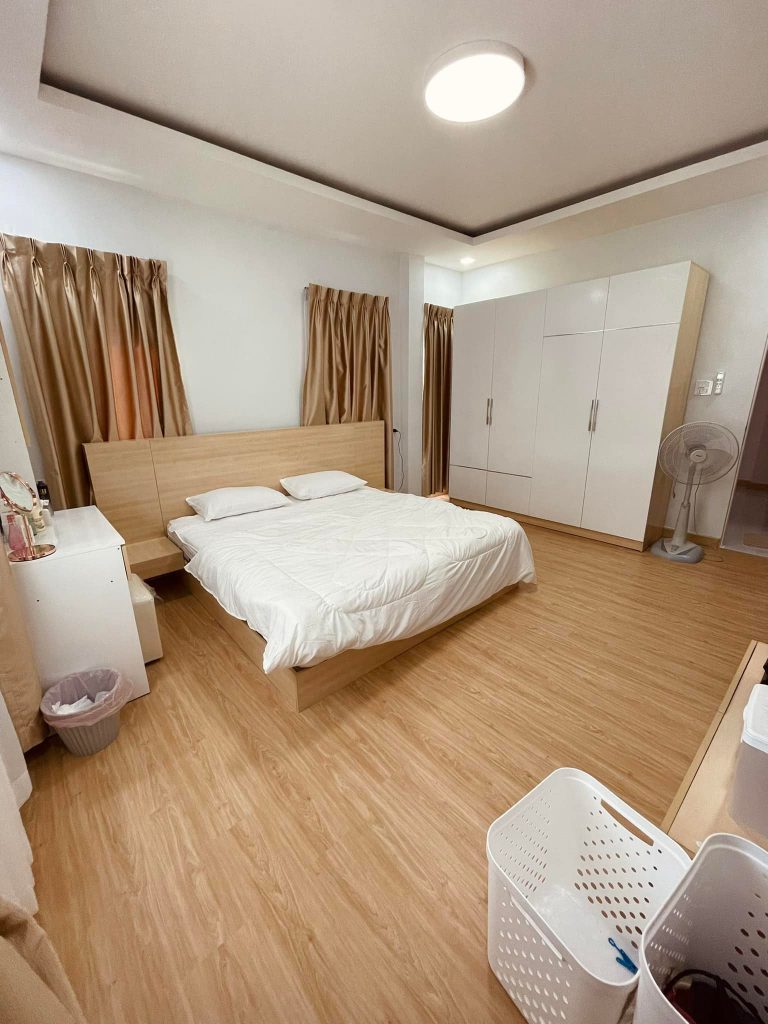 White minimalist wardrobe.
.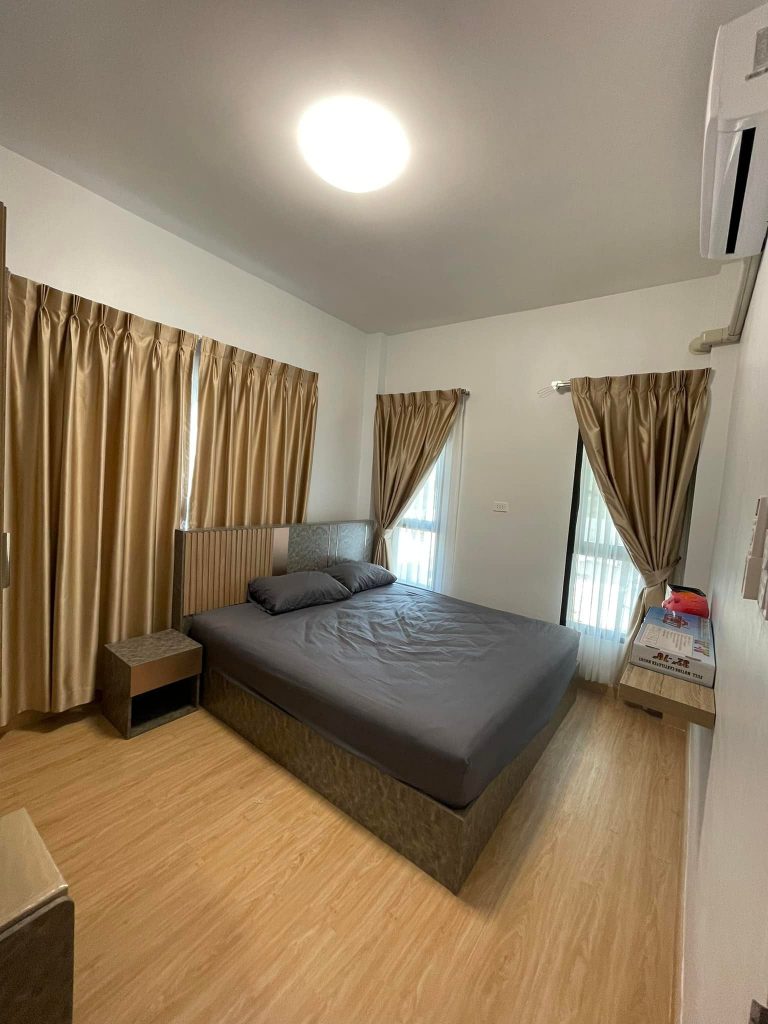 The second bedroom has the same color scheme. but decorate the bed in dark tones.
.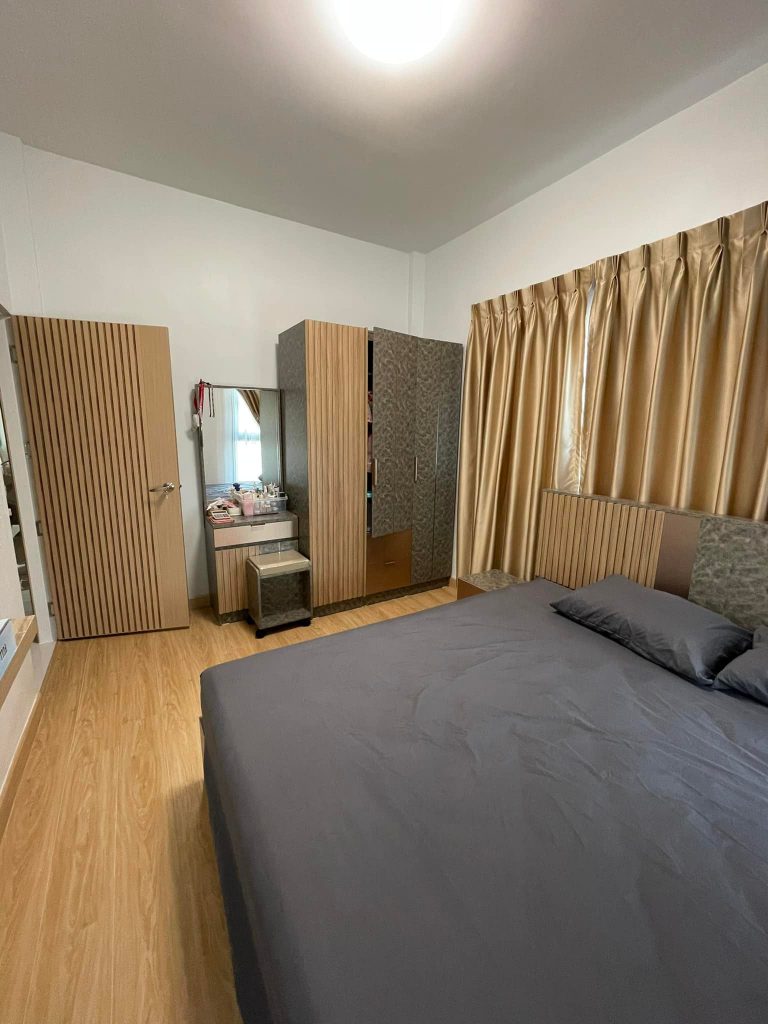 .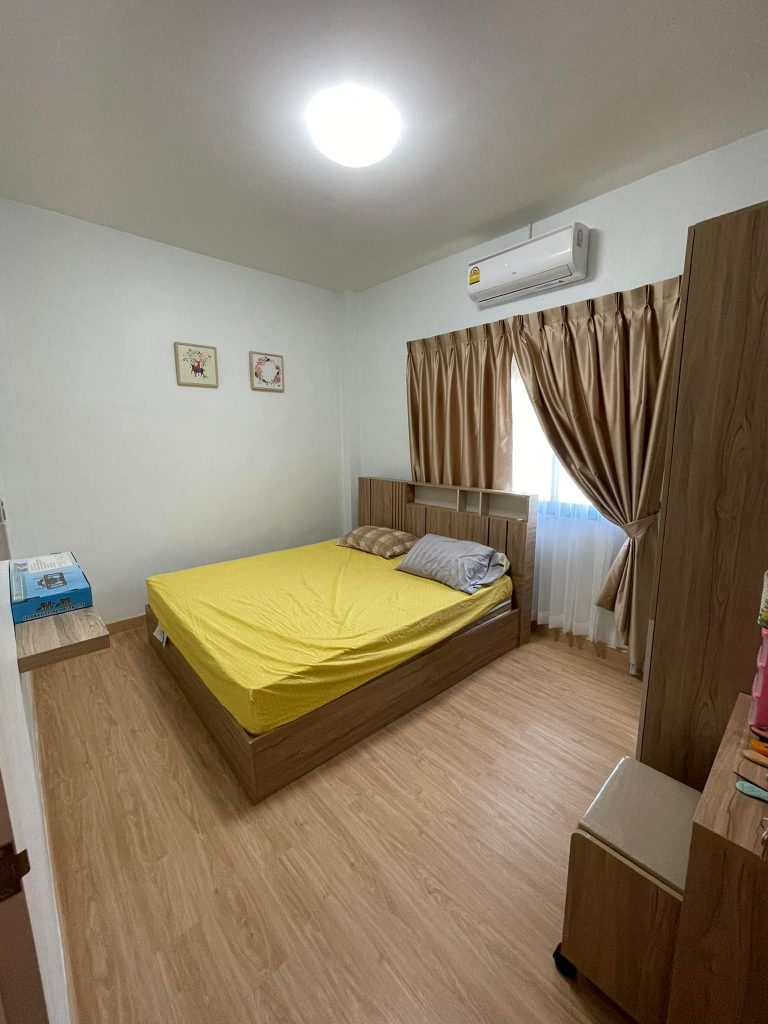 Bedroom 3 in the same color scheme. decorated wooden furniture.
.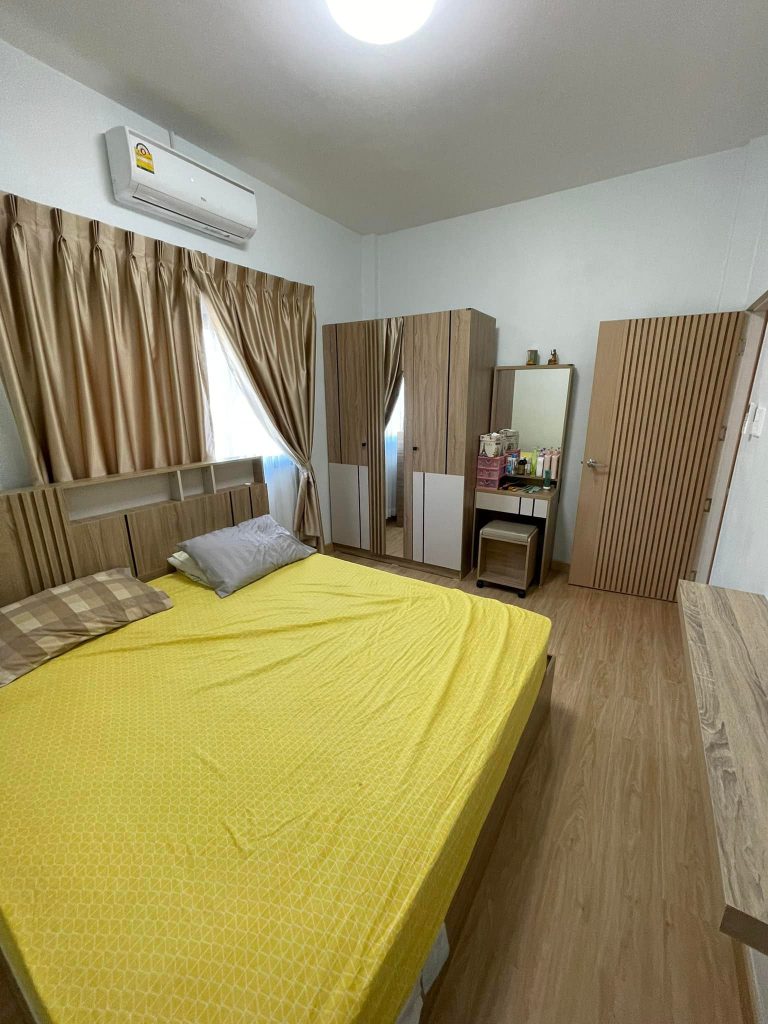 .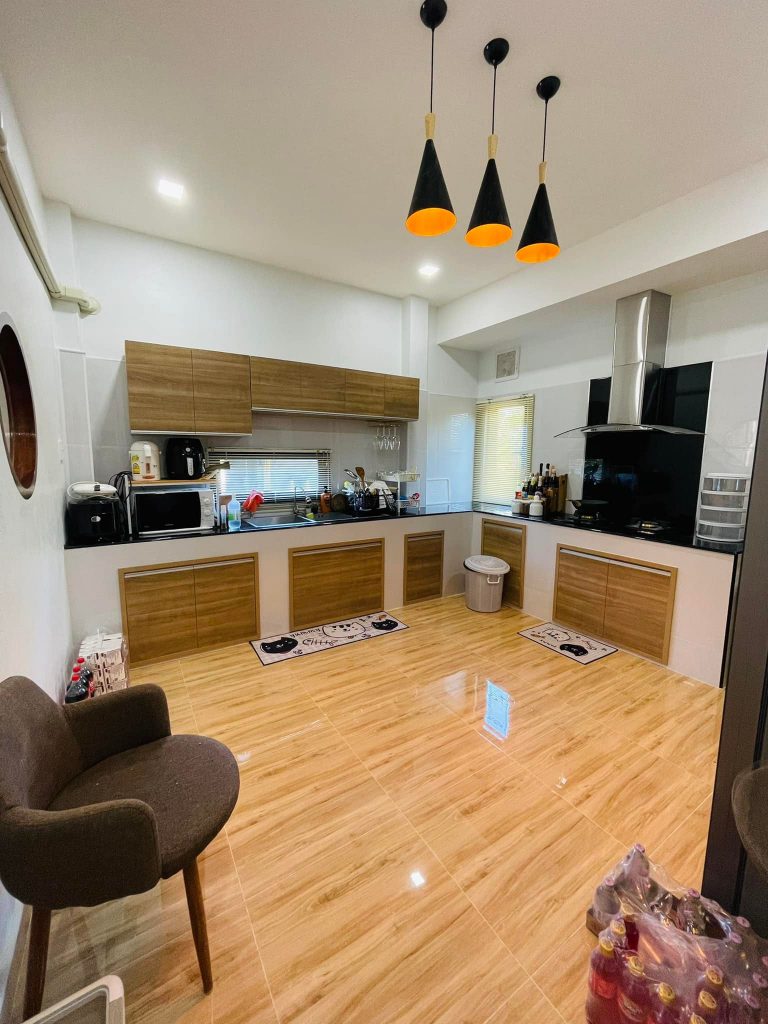 Spacious kitchen White tone tiling with brown wood pattern.
.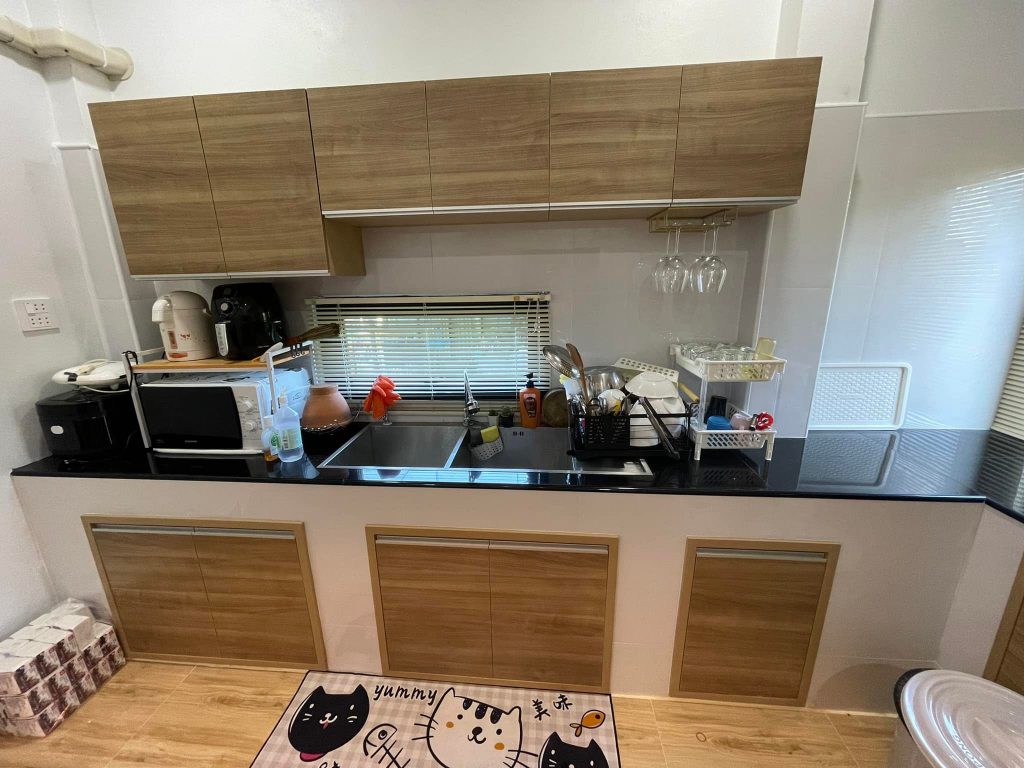 Build a built-in L-shaped concrete counter, black top face, complete with kitchen equipment.
.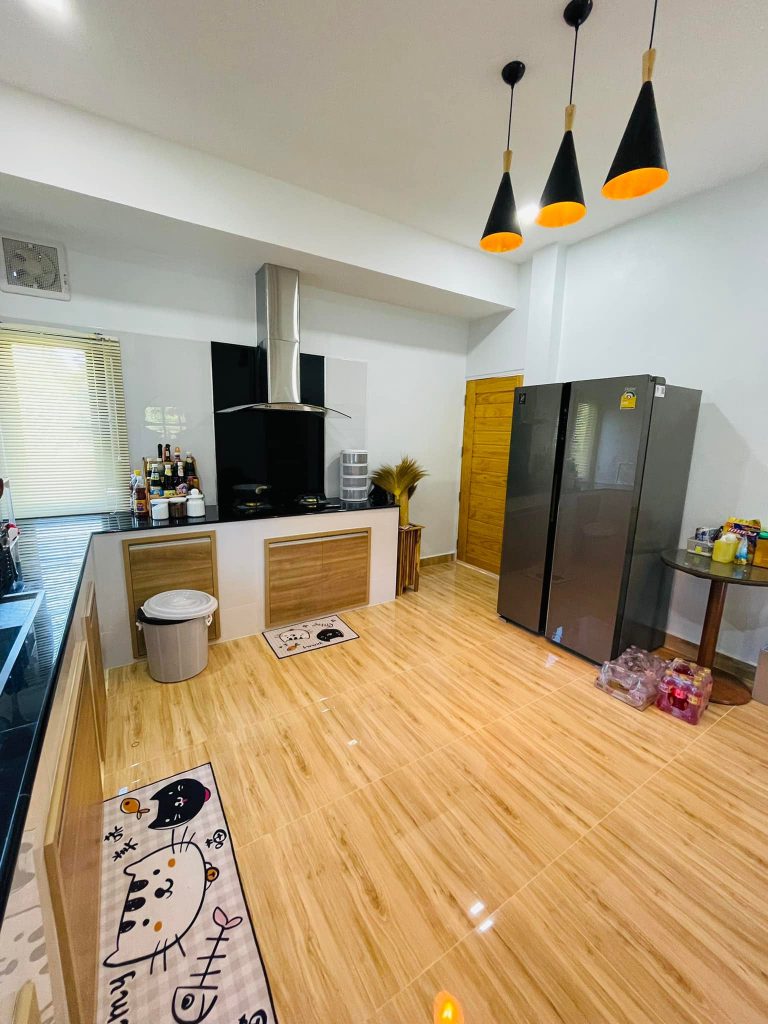 .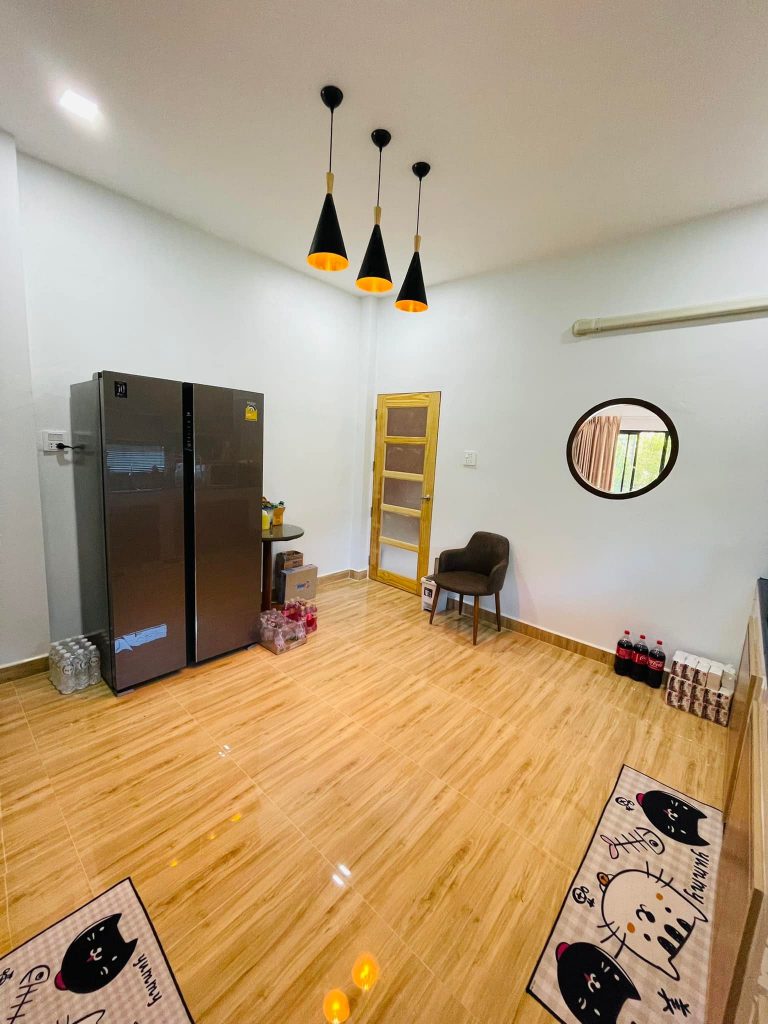 .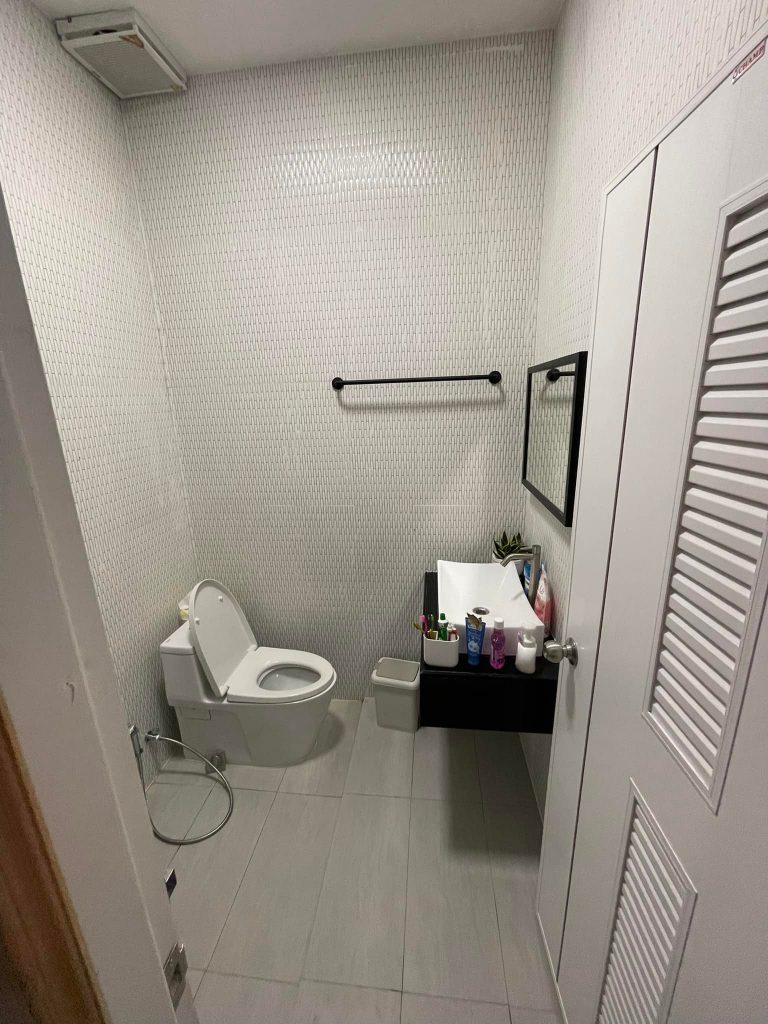 Bathroom with black and white wall tiles light gray tone
.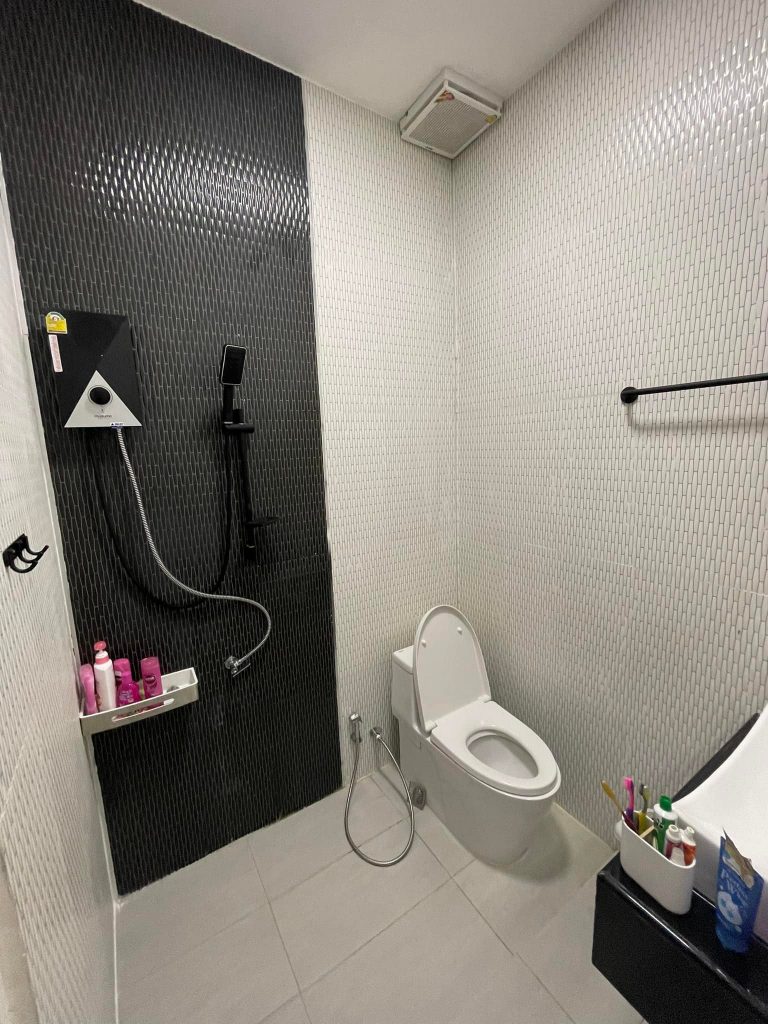 .